Hotel Website Design & Development
The Ostrich Hotel is a victorian bed and breakfast and public house in Robertsbridge, East Sussex. The owners came to us seeking a brand new website design and development, to showcase their range of rooms and facilities. The website needed to be editable so that they could easily update it in the future. A particular requested feature was an events calendar which they could add upcoming special events to.


We worked closely with the owners to discover their vision for the website design and developed a brand new mobile-optimised and stylish website. We integrated an easy to use and flexible content management system (CMS) so that they can easily keep the website up-to-date and add special events to the public calendar. We also provided training for the CMS to familiarise them with the editing system. The mentioned they might wish to add a booking system in the future, and we used flexible software so that this could be added if required. Finally, we provided secure and reliable web hosting and optimised the website so that if runs smoothly. Overall, the new website has helped to bring The Ostrich Hotel's web presence into the 21st century, enabled them to reach more customers and increase their business.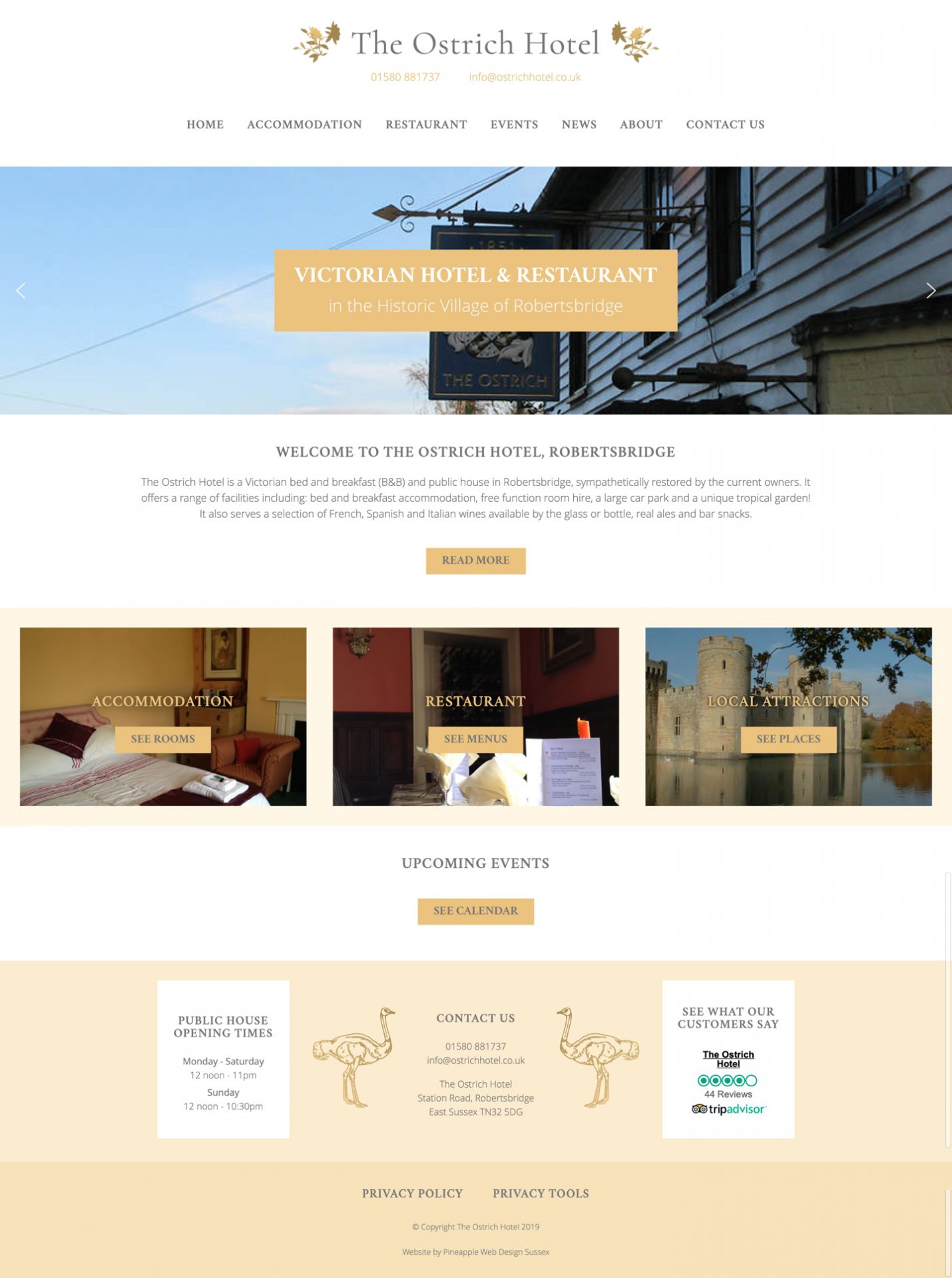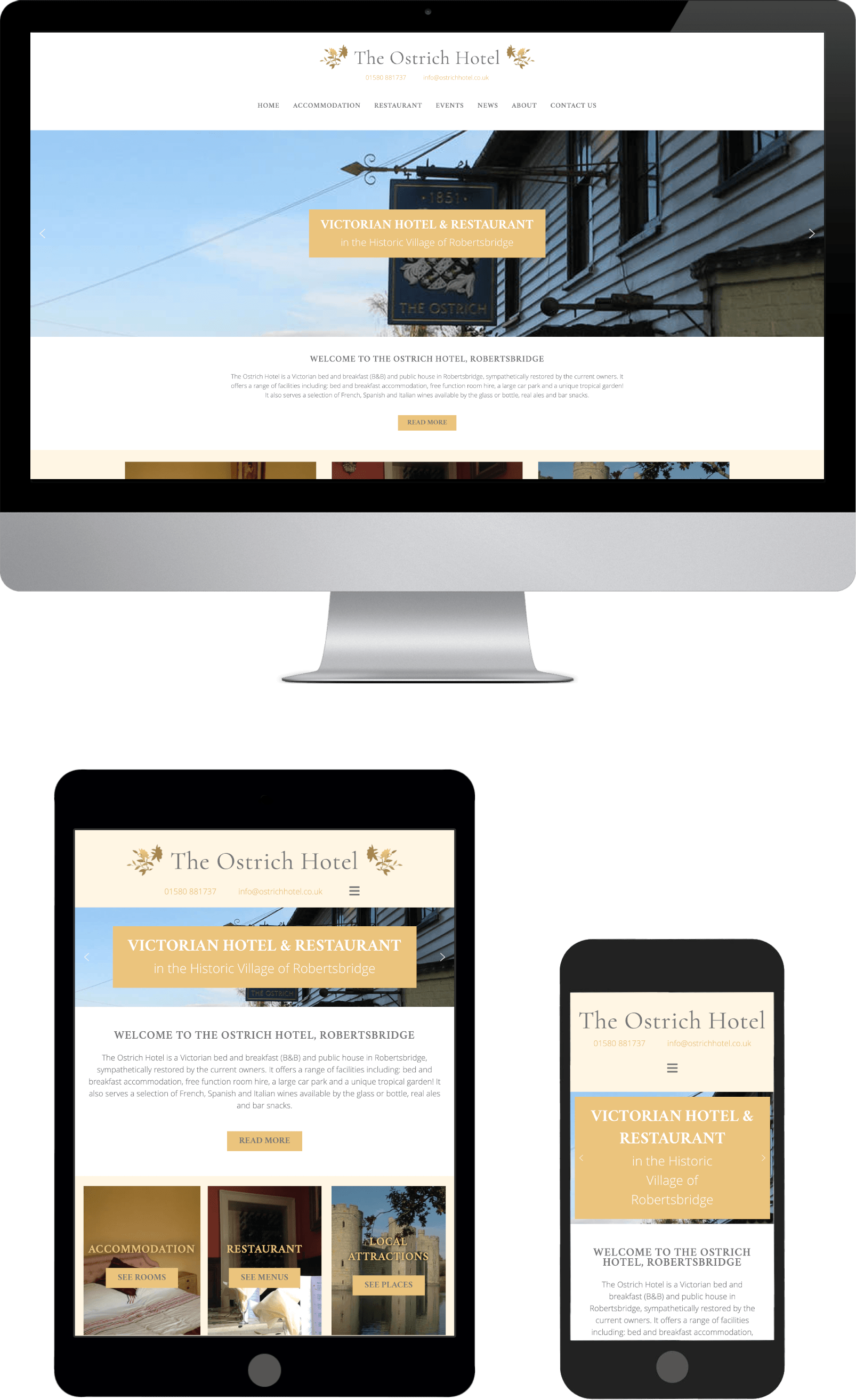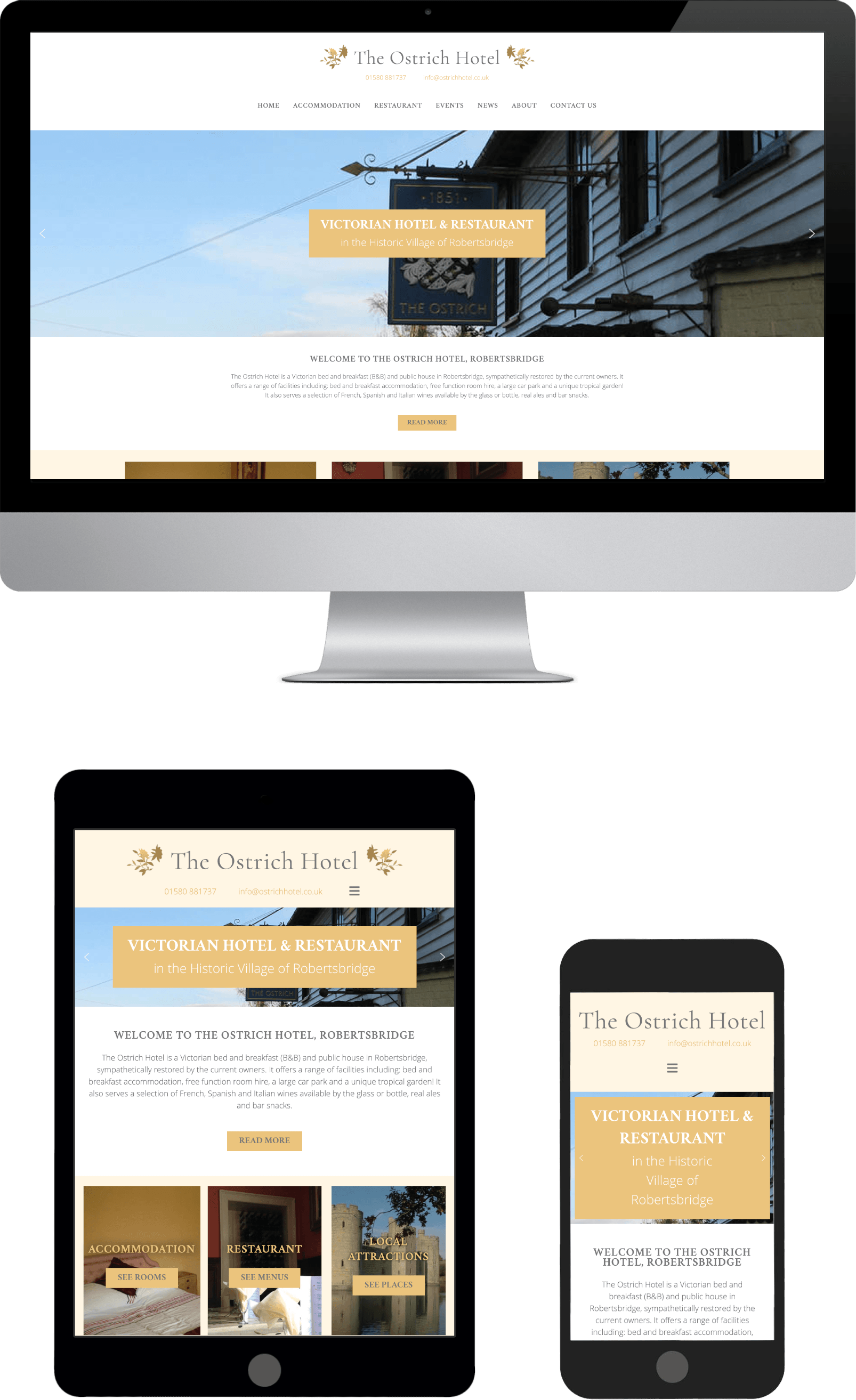 In this project the following services were carried by Pineapple Web Design for the client: