Bespoke Content Management System & RomanCart Integration
House of Plants is one of the leading indoor plant retailers in the UK. Providing a range of beautiful, exotic and high quality plants for mail order to UK homes. Due to their popularity House of Plants were having trouble keeping up with the large number of orders, while trying to keep their website up-to-date with the latest products. House of Plants needed a way to quickly update their products on a regular basis, but didn't have a Content Management System (CMS) in their existing website. They were also already using the RomanCart E-Commerce platform as a checkout and to manage their sales. Therefore they needed a system which combined content management with RomanCart.


We worked closely with House of Plants to find the best solution. With our expertise in PHP development we built a bespoke E-commerce CMS, to allow House of Plants staff to easily update their existing website with the latest products and page content on a daily basis. The CMS is carefully integrated with RomanCart E-commerce to continue to provide a secure shopping cart and checkout. We also developed data feeds to process sales from RomanCart into a custom built sales reports system. Finally, to improve customer experience we developed a mobile optimised version of the website, for ease of access on mobile devices. All the changes we made helped House of Plants to save time and focus more on providing great customer service and high quality plants.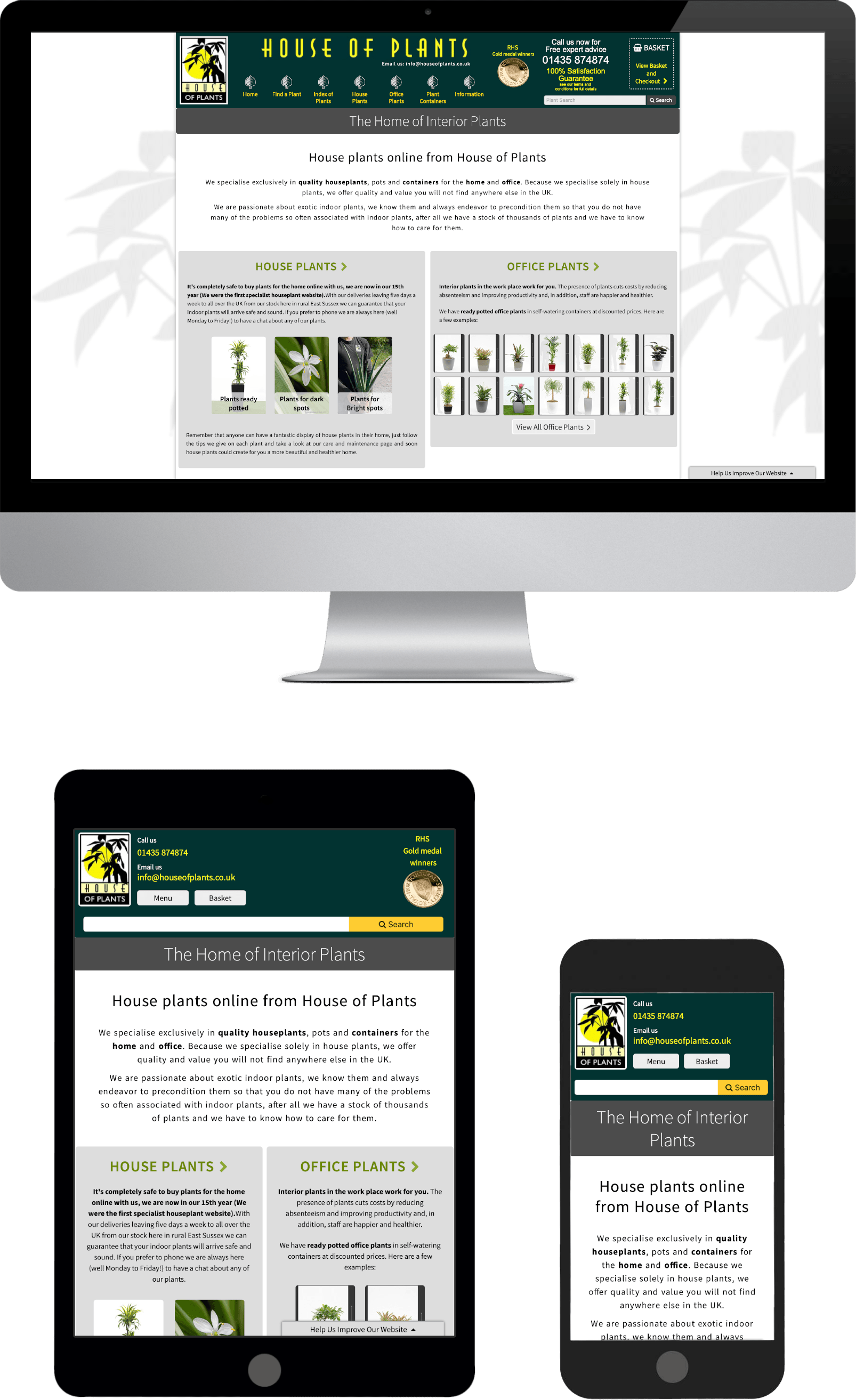 In this project the following services were carried by Pineapple Web Design for the client: